Dr. Alfonso García
Minimally Invasive Endoscopic Spine Surgery
Speciality: Minimally Invasive Endoscopic Spine Surgery
Languages: English, Spanish
Alfonso Garcia is a Board Certified Orthopedic Surgeon and Fellowship Trained Minimally Invasive Spine Surgeon with 15 years of experience as a consultant and Medical Director in the private healthcare sector. My current work revolves around the R& of virtual reality for safer Endoscopic and Muscle preserving Spinal Surgical Procedures.
2001 – 2002 Foundation for the Children of the CaliforniasContinuing Medical Education Program Coordinator
Applied medical and managerial skills for the coordination and development of CME programs for pediatric specialists, other physicians and healthcare professionals.
2001 – 2010 Foundation for the Children of the CaliforniasAttending Orthopedic Pediatric Surgeon
Treatment of patients with muscular-skeletal disorders
Development of a Continuing Medical Education program for general physicians and pediatric specialists focused on early detection and prompt referral of patients with congenital conditions affecting the skeletal system.
2006 – 2014 Autonomous University of Baja CaliforniaProfessor of Anatomy, Professor of Clinical Orthopedics
Development of a web-based tool to assist students with course material providing tutorial advice.
2007 – 2014 Wesitos A. C. FoundationFounder and President
Treatment of patients born with either club foot or congenital developmental dysplasia of the hip management of a non-profit organization.
2006 – 2008 Raquis Spine ClinicCo-owner, CEO and Attending Orthopedic Surgeon
Treating patients with spinal health conditions
Managerial activities related to human resources, marketing and client relationship development.
Jan 2010 – Dec 2011 Tijuana College of Traumatology and Orthopedic SurgeryVice President
Jan 2012 – Dec 2012 Tijuana College of Traumatology and Orthopedic SurgeryPresident
Nov 2010 – 2014 Florence Health SystemMedical Director, Attending Orthopedic Surgeon
Project Leader
Jan 2016 – Present MK Spine HealthCEO and Attending Spine Surgeon
Treating patients with spinal health conditions.
Performing minimally invasive and endoscopic spine procedures.
Pioneer and developer of UBESST in America (Unilateral Biportal Endoscopic Spine Surgery Technique)
Managerial activities related to human resources, marketing and client relationship development.
Dec 2014 – Dec 2015 Pohang Wooridul Spine Hospital, South KoreaMinimally Invasive Spine Surgery Fellowship
Jan 2010 – Feb 2010 Hospital San Juan de Dios, Barcelona SpainInternational Medical Visitor
Special training in club foot treatment with Ponseti Method Spine Deformity Correction Surgery
2006 – 2008 University of Phoenix, AZ, USAMaster in Business Administration
1997 – 2001 Instituto Mexicano del Seguro Social, Mexico D.F."Hospital de Traumatologia y Ortopedia Dr. Victorio de la Fuente Narvaez" Orthopedics and Traumatology Surgeon, License No. 3411117
1991 – 1996 Facultad de Medicina, Universidad Autonoma de Baja CaliforniaGeneral Physician, License No. 2711159
Certifications and Memberships
2008 – Present American College of Healthcare Executives (ACHE), USA International member, Membership No. 787645
2005 – Present Latin-American Cochrane Collaboration Member
2001 – Present Board Certified Orthopedic & Traumatology Council of Mexico Member No. 4/1500/13
2014 – 2015 Minimally Invasive and Endoscopic Spine Surgery Fellowship, International Spine Surgery Training Center, Pohang South Korea.
Jan 2015 – Sep 2015 Unilateral Biportal Endoscopic Spine Surgery, International Spine Surgery Training Center, Pohang South Korea. International UBE Spine Surgery Society
Publications
Casas G., Garcia A., Marquez A. (2004) Classification and frequency of multiple vertebral fractures and neurologic deficit correlation. Acta Ortopédica Mexicana. Vol. No. 6. (p. 251-255) [spanish]
Choi G, García A (2015) Motion Preserving Techniques for Treating Cervical Radiculopathy. J Spine 4: 247. DOI: 10.4172/21657939.1000247
Book Collaborations
Choi G, Garcia A, Deshpande K, Asawasaksakul A. In: Kim DH, Choi G, Lee SH. Endoscopic Spine Procedures. 3rd ed. New York. Thieme Medical Publishers. (Publication in progress).
Choi G, Garcia A. Transcorpeal tunnel approach for unilateral cervical radiculopathy. In: Fessler RG, Sekhar L, eds. Atlas of Neurosurgical Techniques: Spine and Peripheral Nerves, 2nd edition. New York, NY: Thieme; 2016.
Choi G, Garcia A. Percutaneous Endoscopic Cervical Disectomy. In: Anderson DG, Tannoury C, Tannoury T. Minimally Invasive Spine Surgery. Lippincot Williams and Wilkins. (Publication in progress).
The Best Hospital Facilities
in Tijuana, Mexico
Most Trusted and Recognized Hospital for +40 years
Personalized attention with US based case manager
Peace of mind of knowing you are at getting treated by the highest quality and most prestigious hospital in Mexico
Most recognized and trusted private medical institution in Mexico with over 40 years
Fully equipped hospital with emergency rooms and 24hr. nurses for any type of unexpected situation (Not a Clinic like most)
Best medical facilities by far
Transportation
Many amenities
Biggest rooms with room for companion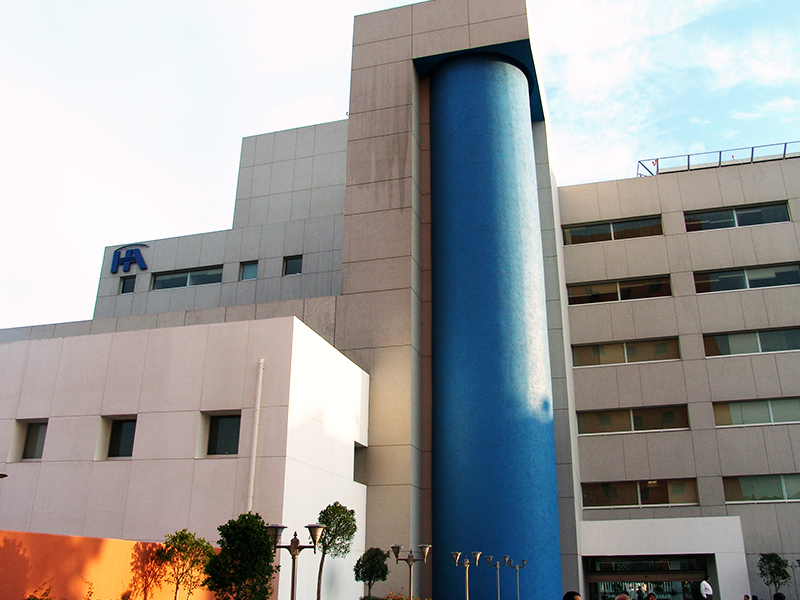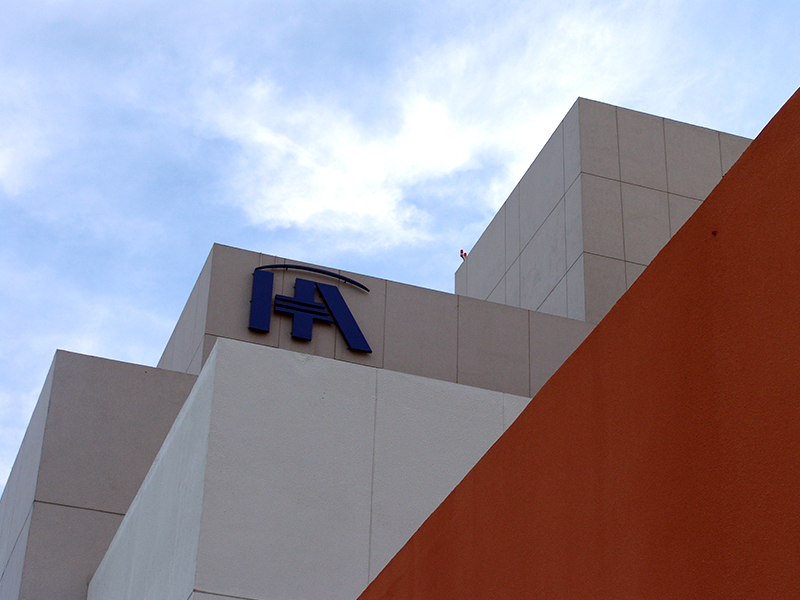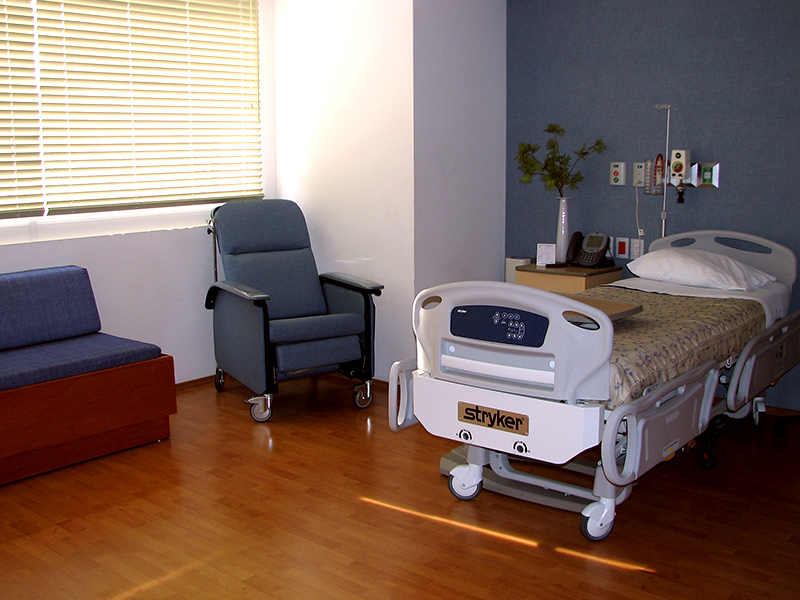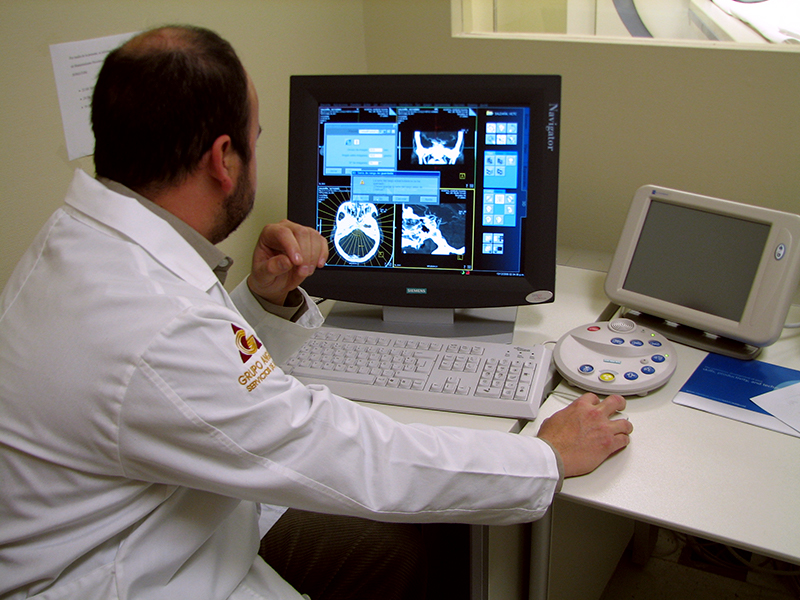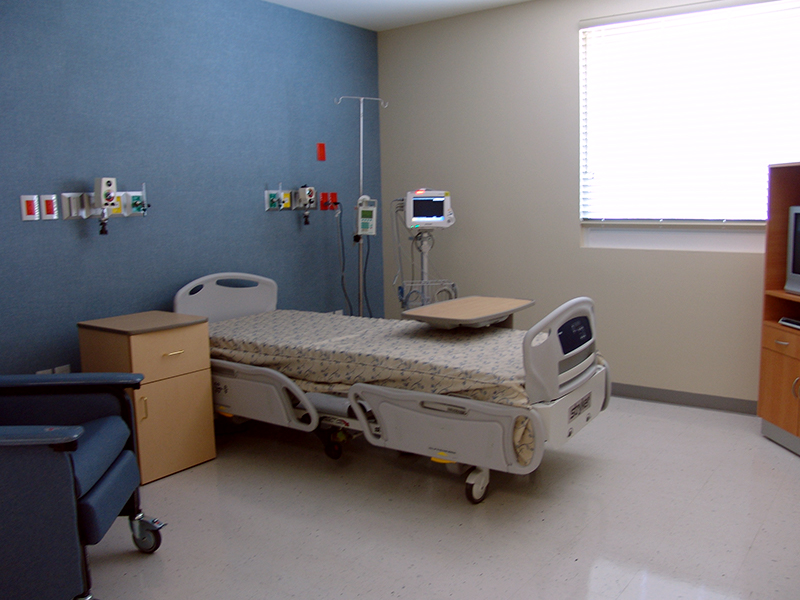 Orthopedic Surgery
Orthopedic Surgery Center of Excellence
We offer a wide range of orthopedic surgeries to help our patients regain the movement they lost and help them live pain free. Our hospital offers state of the art facilities, the lastest medical technology, new and improved medical procedures all for the benefit of our patients. In addition, we only work with the best surgeons and phyisicians in the world such as: Dr. Alfonso Garcia Chavez for Orthopedic Surgery.
The main orthopedic surgery procedures available at MedicalMex are:
Get a Free Phone Consultation